"The value of your travels does not hinge on how many stamps you have in your passport when you get home — and the slow nuanced experience of a single country is always better than the hurried, superficial experience of forty countries."

― Rolf Potts, "Vagabonding"
From self-discovery, to being introduced to new cultures, to just flat out having a great time, there are so many reasons to travel.  But traveling also presents challenges, especially when your co-pilot is your significant other. This article walks through a recent trip my girlfriend and I took to Italy and some advice for avoiding common pitfalls of traveling with your significant other.
Pick a Location
The first step is to pick the location that you want to visit.  If you're like me, you may have a bucket list of places you want to visit.  Don't worry – you just need to take it one location at a time. Or, if all else fails, spin a globe and blindly place your finger on it.
Our trip called us to Italy, our families' old stomping grounds.  Rome, Florence and Venice for 9 total days (including travel).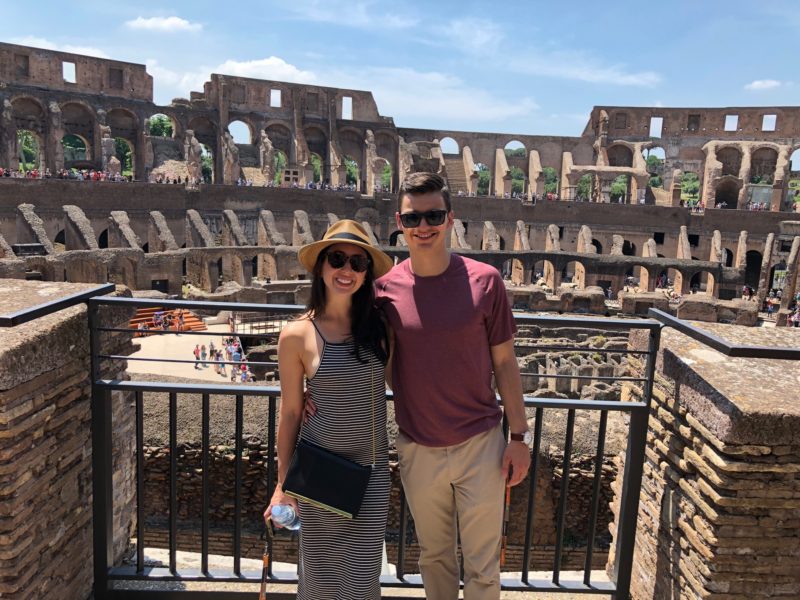 Time To Pack
Now that you know where you want to go, it's time to start packing.  
Tim Ferriss has a great explanation
about why it's valuable to pack lightly (and other useful traveling tips).  Instead of restating what Tim said, I'll show you exactly what I brought instead.
Here is exactly what I brought for 9 days in Italy in June.:
Running shoes, daytime walking shoes, nice nighttime shoes.

5 pairs of boxers and socks

Three pairs of pants

Belt

Two button-down shirts

1 golf shirt

5 t-shirts

Hat, sunglasses, watch

Two Books – The Rick Steves Italy Guidebook (highly recommended) and On Writing by Stephen King (for creative brainstorming), notebook, headphones
Do Your Financial Planning
Now, let's talk money.  It's really important to discuss spending expectations before the trip.  This is an obvious cause of pain if one person is looking to splurge and the other is being more thrifty.  Neither way is right or wrong but setting a daily spending expectation is helpful for communication.
Tip: Check out free things to do in each city, like visiting parks, museums or taking an old-fashioned stroll.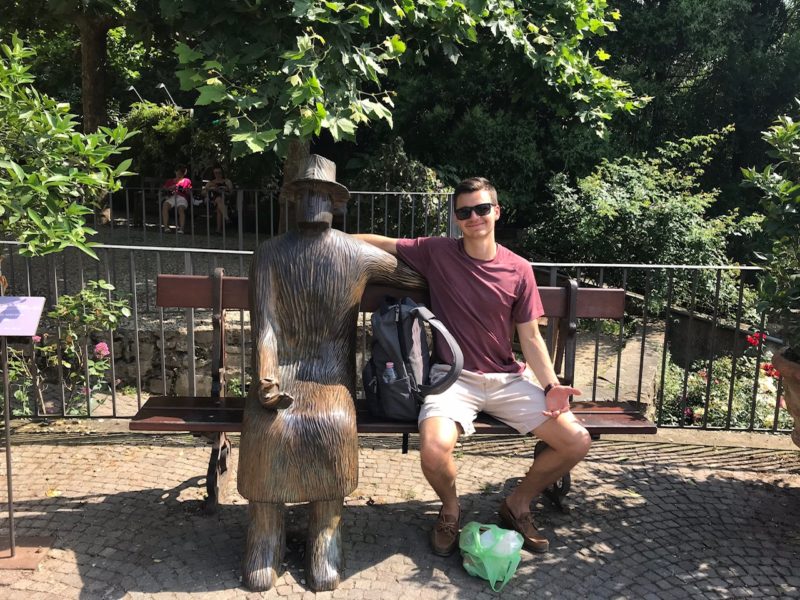 Make alone time
This sounds weird but is very helpful.  You are spending every second with each other in a foreign land for an extended period of time.  You likely have different interests. We did this on our 4th afternoon and each did our thing. Julia went shopping and I explored a few cool coffee shops – and we were actually EXCITED to see each other when we got back.  
Exercise
Exercise is an underrated part of traveling, especially if it's part of your routine in daily life.  It's a great anchor to have at the beginning of the day and is an awesome way to knock out jet lag after a long flight or train.  There is truly no better way to explore a city's roots than to run around in the morning before the rest of the people wake up. 
Oh, did I mention the early morning views?!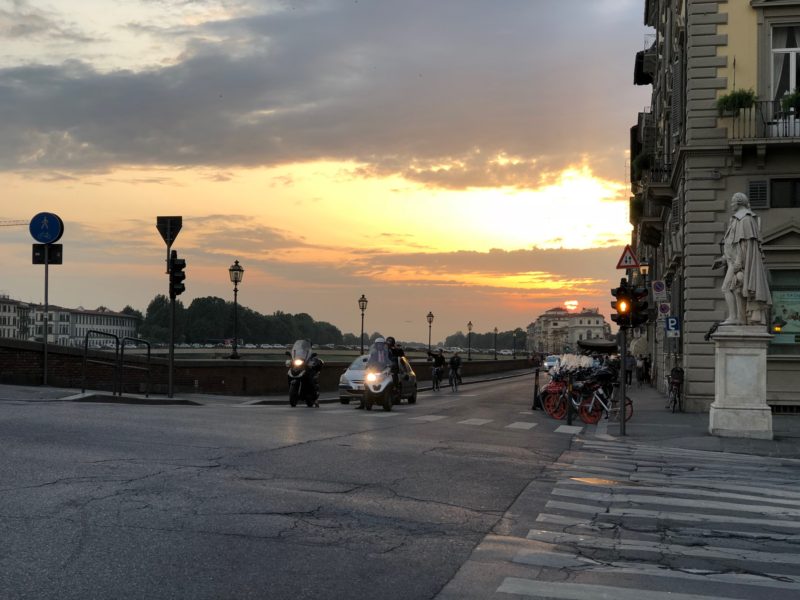 Use the local language
I probably know a total of 15 Italian words.  But that didn't stop us from greeting locals with a "Ciao" or "Bongiorno".  We found that people were much more likely to open up and spend time with us if we made an attempt to speak their language, rather than defer to English.  
One regret I had was that I didn't spend more time studying Italian prior to the trip.  A great resource for this is the
Duolingo
free app.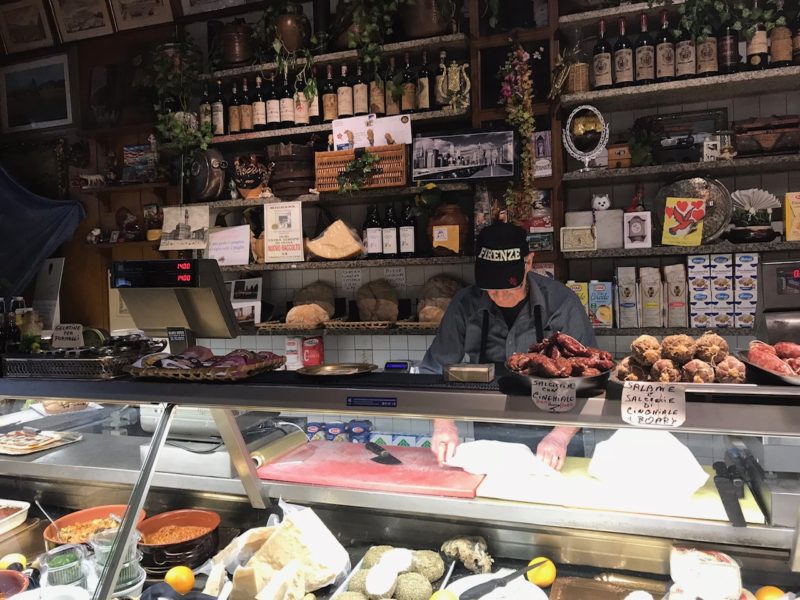 Walk
We absolutely racked up our walking miles throughout our trip.  You can find cabs and buses to get you from point A to B but there's no better way to explore a city than on foot, where there's always a side-street to check out.
Remember: this is YOUR trip
The most important thing that we learned happened on day 3 in Rome. We looked at each other and came to a realization: we weren't having as much FUN as we thought we would.  
We came to the conclusion that we were trying to do it all.  Days were spent walking 15 miles and visiting every single tourist attraction.  Nights were spent with long dinners, evening strolls, and limited sleep. We realized that everything was planned and there was no time spent 'getting lost' – which is my favorite part of traveling.
The next day, we skipped our appointment to visit a famous gallery and it felt like a hit of ecstasy.  The day was ours. We ended up finding some of the best food of our lives for lunch that day and ate it on a stoop in Florence.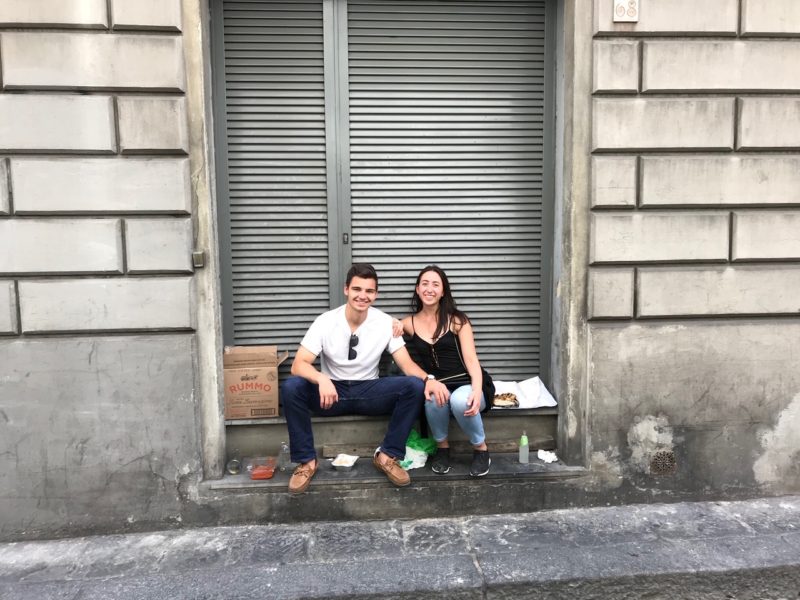 Though it seems small & insignificant, this was my favorite meal of our trip.
Remember that this is your trip, so follow the flow you want.  There's nothing quite like traveling with your significant other, so make it the best time of your life! 
I know I sure did. 
Have you traveled abroad with your significant other?  Have any other tips? Let me know in the comments below.
Sign up for the weekly Millennial Momentum Newsletter. No BS, All hustle